Our cGMP complies manufacturing facility is dedicated to many dosage forms that include oral solid dosage forms, topical & parenteral preparation. Saffron employees have high professional attitude to achieve new heights of technical competencies. Our People are committed to develop high quality & innovative products to upgrade the quality of life of human beings.
HVAC System
Saffron has well established Heating Ventilation and air Conditioning System controlled by Building Management System.
Sterile Manufacturing facility
To prevent cross-contamination between products as well as to safeguard the workers' health and environmental safety is the prime aim of the Saffron pharmaceutical.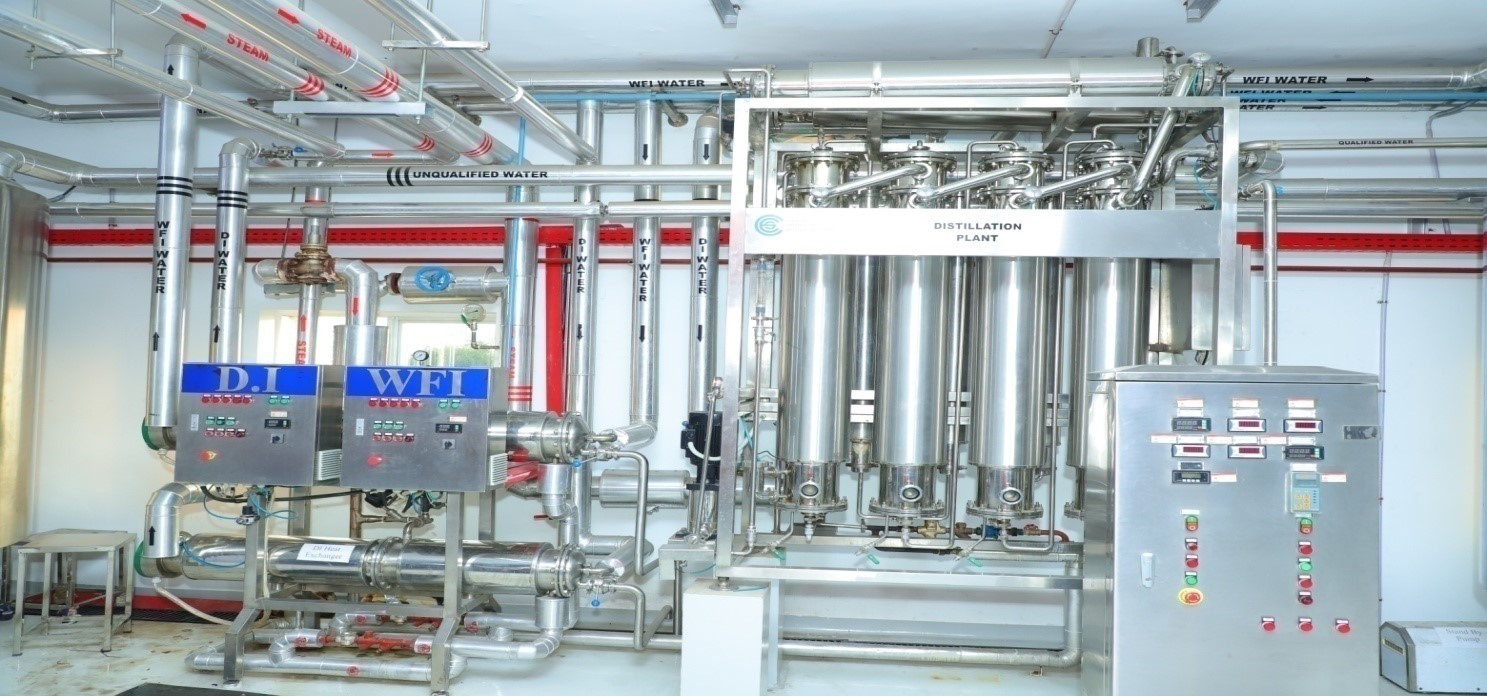 With a commitment towards Health and Safety, Saffron Pharmaceuticals ensures effective implementation of the framework for making Purified water for manufacturing processes. Water is a critical raw material in pharmaceutical manufacturing operations; consistent and high-quality water supplies are required for a range of operations including production, material processing and cooling.